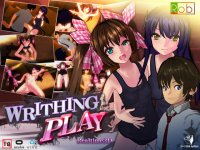 A girl awakens in a certain P.E. storage room. It is the scene of maddening pleasure torture.
This game delivers high quality vissuals rendered in real-time 3D
Play using intuitive camera controls fitting the real-time nature of the game
Can be played in VR or without VR
Use any of the 3 characters for the active role, the passive role or for humiliation.
Lesbian play, futanari play and reverse rape are all possible, and the voices adapt to fit the situation.
 
2 girls and 1 guy are included. Each of them can be fully clothed, half-naked or fully naked.
For people who don't want a personal representation, a semi-translucent substitute is available
There are 9 situations, featuring cowgirl position, missionary position, doggy style, fingering, cunnilingus, fellatio, handjobs, wands and vibrators.

By using auto play you can treat this game as a movie. A simple AI allows you to create your favorite scenes.
A scenario mode focused on game rules.
A free play mode that gives you maximum freedom.

Fully playable in VR! The best part of this game is seeing life-sized characters having sex in front of you.
The setting was changed to winter for maximum immersion. The girls' breath will brush against the player.
Supported HMDs: OculusRiftCV1 HTC Vive
Can be controlled by moving the OculusTouch or VIVE controllers (mouse controls are also available)

The 3 ImagineGirls characters are available in free play (voices are the same as for the other characters).