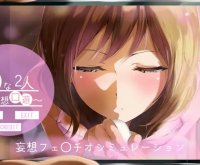 The story of a couple in the theater club who dream up roles, costumes and situations for each other during fellatio.
The story is written in a daily life style. There are no huge developments, and the sexual play is almost routine.
They might be casually chatting while she sucks him off, and the conversation may continue even after he has jizzed all over her face.