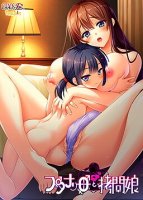 At first glance the Amashiro family seems like any other ordinary, happy family.

However, the mother, Miki, is a masochist, the father is a mad scientist, and the daughter, Misaki, never shows any sign of emotions. On top of that, a clone of Miki lives together with them, all of which makes the family more than a bit peculiar.

One day, Misaki witnesses her mother masturbating to the scent of her underwear. As she confronts her about it, Misaki and Miki's sexual preferences gradually begin to align...