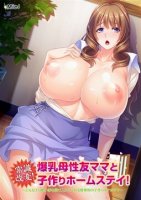 You are living a life of constant bullying, until one day, you receive an email about a hypnosis application...
Immediately, you target your bully's mom, and program her to think you're having a "baby-making homestay" with her.
You unload your lust on her, and she happily accepts each bit of debauched play you suggest.
She becomes your loving impregnation momma!