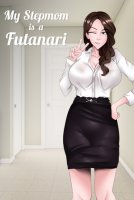 You're a college student on holiday, so you decide to give your single dad a visit.
After a phone call you are surprised to learn that he's met a special someone.
Soon after arriving home, your dad asks for your blessing to marry his amazing girlfriend--making her your stepmom.

After unforeseen circumstances arise, you find yourself alone with your soon-to-be stepmom and she has a special surprise--just for you.

Read through some pretty raunchy(erotic) dialogue, accompanied by spicy nude depictions.