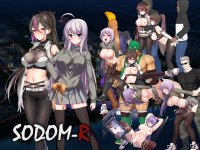 The richest city Sodom is called capital of sin. Local Mafia kidnapped the mayor and the rookie agent Lapis came to the street to beat the criminals.
2D Action Game
Fight the criminals and their leaders. Get the information to rescue the VIP. You should know your enemy before the fight. There's a weapon store which can offer you supplies.
New character Fyra is playable from the second round.