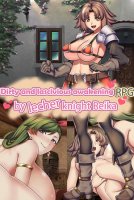 Reika visits the village of Seille as a bodyguard for a female merchant Fomia.

Although Reika is inferior to Fomia, she is a reliable female knight.

She looks like a normal beautiful female knight at first glance, but what will she experience in the village of Seille ...

An easy-to-play, battle-free RPG!