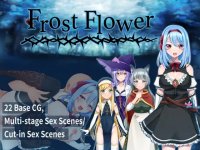 One evening, while walking through a dark forest, Charlotte LeGrand, a former noble, was attacked by a wolf.
Fortunately, she was rescued by a witch named Jane and her adopted child and patient, Sana.
In order to repay the debt for saving her life, Charlotte offers to help find a cure for Sana's illness.
However, little does she know what fate has in store for her.