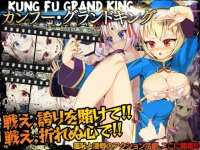 Lanmei is a beautiful dragon girl who runs a dojo in a small village.
She had been the hero of a war 2 years ago, and had used to be the highest
ranking martial artist for the emperor.
Alongside her younger brother, Lanmei had been living a peaceful life:
However, her master had asked her to join the world of fighting once again.
The mission was to enter a giant martial arts tournament, and prevent an evil organization
that looked to overthrow the empire...