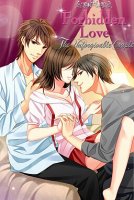 I, brought into the multi-millionaire Jones family as a child from my mother's previous marriage, and Mike, a child from my stepfather's previous marriage, became siblings. An older brother who thought of his sister kindly, and a younger sister who adored her older brother.

Though at first glance, we were regular siblings, we both held hidden feelings…

"I've never thought of you as a younger sister even once…"