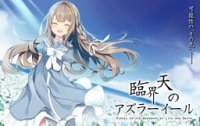 Rihito Souda has just started working for a major construction company in April.

Even though he is assigned to a different deparment than the one he was hoping for, he meets a senior employee by the name of Reimi Nagashima, and he slowly begins to fall in love with her.

He has a rewarding job, kind parents, and awesome friends.... All of these things seemed ideal, until one day he begins to have terrifying nightmares.

The frequency of these nightmares increases with each passing month and slowly begins to consume his life.