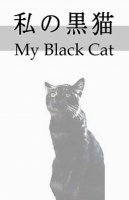 A mysterious black cat who can speak the language of humans.
The lone girl he met one day.
"I'm Aki Fujita. From now on I'm your master!"
With his newly-bestowed name "Don-kichi", from that day forth the pair began their life together.
The master, strong-willed but with an easily wounded heart.
The black cat, who strove to protect her from sorrow.
The black cat, whose every thought was of his master.
The black cat, who would always be at her side.
But...