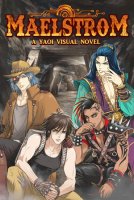 Disgraced soldier Demetri is exiled to Secren, a dangerous world devoid of women. Earthlings are smaller and weaker than the violent men of Secren. Demetri's only hope for survival is to bond with a strong mate who can love and protect him.

The heterosexual Italian-American refuses to do that. He's not a homophobe, but he won't have gay sex to survive--or will he?

Based on the bestselling novel series by author Yamila Abraham.