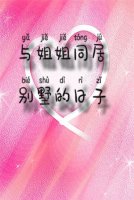 "The days of living in a villa with my sister" is a love cultivation game. Live in a luxury villa with young ladies and sisters, chat with them, understand their personality hobbies or favorite snacks? Try to cultivate a good impression with them, and you can have advanced interaction, such as helping her change clothes, pushing her.
3 interactive sisters
- "Mei cat sauce" has an ancient and strange character. He likes sweet things and comic books. How to cultivate a good relationship with her? It's also a very expensive thing.
- "Hoshi" is unknown, or mysterious. When the favorability reaches 100%, you can enjoy a happy time with her!
- "maid" gentle character and obedience to you are the best role to cultivate goodwill. When the popularity reaches a certain level, you can watch the enlightenment film with her...