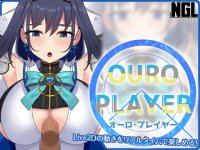 Enjoy titjobs, fellatio and nipple teasing in real time!
User Feedback
See also:

Enjoy titjobs, fellatio and nipple teasing in real time!


This is the adventure of Noemi who got infected by tentacles in her boobs.


The main character is trapped in an uninhabited hot spring inn with a junior who has big tits and is the only one who can perform paizuri.
Not only that, but she is not even allowed to enter the hot spring.
She has no choice but to wander around the ryokan to find out the cause.
Since the junior boob always follows him around, he can talk to her and get a titjob wherever he wants.
Since you are at a hot spring ryokan, by all means, aim to make love to your lover's tits in the hot spring.


When the succubus queen descended on the Kingdom of Elfina,
the King used the Holy Grail's power to seal her, in exchange for his life.

However, succubi trying to resurrect the fallen succubus lord,
and a queen wishing to grasp power makes a plot to corrupt the young king Ark.

It's all up to Ark's brother, magical warrior Emil to hunt the succubi,
and stop their plan from coming to fruition.

A reverse-rape masochist RPG with only bad ends.


A tactical top down RPG game focused around fighting various types of succubus!
Resist the monster girls' lewd attacks, or face harrowing defeat and utter violation at their hands!

This is a highly focused femdom / seduction based game,
and includes absolutely no reversal (no ahegao or humiliation).
Our circle prides itself on seduction based work,
packing this game with an endless amount of seductive content!