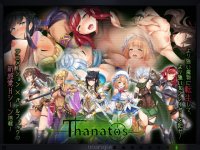 "I turned into a monster!"
In an age where people play online games by uploading their minds to a server lives a guy -- me, in fact, who loves playing MMOs. But one day, a bug transformed my character into a monster! I can't log out, I can't use the chat, I'm all alone in this terrible form... However, I maintained my game-breaking abilities...
It's time to get some revenge on all the female players that made fun of me, using the power of karma!