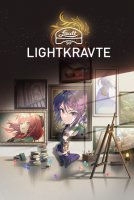 fault - SILENCE THE PEDANT takes place 5 years before the events of fault - milestone one. After her grandfather, the Royal Guardian to the king, loses his life in the line of duty, Ritona starts to become disillusioned with the notion of honor and duty to serve one's country.

Why would one devote their life to a King or a Princess that ultimately has no emotional bearing to their lives?
What is honor, and what is devotion?
What does it mean to be patriotic?

A 14-year-old successor to the title of Royal Guardian struggles with these questions.