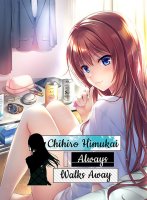 Chihiro Himukai, an old classmate I haven't heard from in forever, overhears my boss and coworkers roasting me about my virginity and proposes we become "friends with benefits."

"Ugh, seeing you getting made fun for being a virgin makes me so mad. Just do it with me already—that way you can go back to work tomorrow with your head held high!"

It's been three years since we last talked. Sure, we were close friends back then, but I still can't believe what she's saying! Nevertheless, after some awkward, on-the-spot decision-making, we head back to her apartment...

"So, uh... this whole last-name basis is kinda killing my mood... Call me Chihiro?"

My first time touching a girl's soft skin, my first time hearing her sweet moans...
And afterwards, my first time seeing a red spot on the sheets...?!

"Just so we're clear—don't start acting like you're my boyfriend just 'cause you slept with me this one time."

More than friends, but not quite lovers—two souls who start out on the wrong foot, only to retrace their steps back to true love...