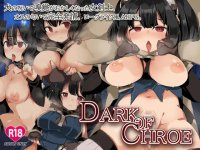 Deep in a dark, secluded forest, there stands a temple to the God of Cock.
There, the figure of the giant cock of the God Kurobikari awaits its worshippers.
It is said a monster that can make all wishes realities lurks in this sacred place.

Knight Chroe steps foot on these unholy grounds in hopes of freeing herself of the dog's curse afflicting her.
Of course, she doesn't yet realize that wishes will only be granted with "adequate compensation"...