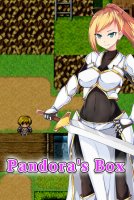 A strong female swordsman who serves the Country of Rapart. her name is Claire.

with orders and loyalty to kill even their parents,
She was tasked with bringing back the contents of the legendary Pandora's Box because of his loyalty.

Perhaps, even in the history of the empire that lasts more than 1000 years,
It was your majesty's first time to appoint a woman as the Captain of the Knights.

- Kill your parents without hesitation if you have orders,
This obedience is necessary.

I see.
Certainly, the woman is obedient.