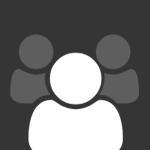 About This Club
This academy is for FANS of the HAREM GENRE in ANIME,MANGA,VN's and EROGE's. ENROLL NOW!!!
What's new in this club

Lucy - Fairy Tail Alice the 14th - Monster Girl Quest Aisha, Shion, Karin, Bansho - Kohime Musou Cleo - Harem*Party Kisara, Reina- Eroge! Sex and Games make sexy games! ( wanted all girls, but not enough room in this list) MILPHALIA UR URRILA, CHOCOLAT COLLATION - The absolute best tits! -the Boob Wars2 there were many more including ones from chichi Miko,Tentacle and Witches, and many other sources

since in vn's you can get her i think the best don't pick from there, the party member should be like this Ryoumou shimei - ikkitousen nico robin - onepiece talho - eureka seven kallen - code geass Loly Aivirrne - bleach subaru - mayochiki! yamanaka ino - naruto yuna - FFX

1-2. Kunieda Aoi, Hildegarde - Beezelbub 3. Motoko Aoyama - Love Hina 4. Ikaros - Sora no otoshimono 5-7. Erza Scarlet, Lucy Heartefelia, Mirajane - Fairy Tail 8-10. Yoruichi, Unohana, Nemu - Bleach

It can only be up to 10 =() theres so many to pick from!!!!

my mini harem (not in particular orders) : mitsurugi meiya - muvluv tenrou kunagi - big bang age mare s. ephemeral - hoshizora no memoria aisha - koihime musou irina puchin - my girlfriend is the president esperia - eien no aselia benibara nadeshiko - shuffle btw, that koihime musou bunnies girls looks HOT!!....where did you get it anyway?

Tsukihime---> Akiha, Satsuki, Kohaku Angel Beats!----> Yui Koihime Musou----> Bansho, Shion Sora No Otoshimono----> Ikaros, Kazane Vandread----> Dita Kampfer----> Shizuku and many more, but so far, they're my Favorites...

1. Satsuki Yumizuka - Tsukihime 2. Yukino Ouhama - Osananajimi wa Daitoryou 3. Nayuki Minase - Kanon 4. Airi Kashii - Rou-Kyu-Bu! 5. Natsume Takashiro - Kara no Shoujo 6. Nodoka Haramura - Saki 7. Ema Ichijou - Goshujin-sama Daisuki

Easy..: Koihime Musou: Renfa Shaoren Aisha Shion Osananajimi wa Daitouryou ~My girlfriend is the President.~: Irina Yukari Ell Ichigo 100%: Satsuki D Frag: Takao The World God Only Knows: Ayumi

That should be fairly easy to do. Primula - Shuffle Ell - My GF is President Hime - Harem Party Kanade - Angel Beats Anzu - Da Capo II Charlotte & Rin - Infinite Stratos Holo - Spice & Wolf There's 8 off the top of my head

Hmm let me try 5 Kokonoe Rin (Kodomono jikan) Yosora & Sena (boku ha tomodachi ga sukunai) Furude Hannynn (Higurashi) Akita Neru (Vocaloid) That all i can think atm

You have to pick 7 - 10 girls from any anime, manga, VN or eroge you want in your Harem.