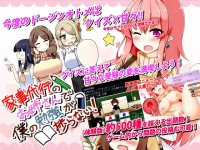 The protagonist's parents are out of the house due to their business trip
so a housemaid Tomoe-san comes to take care of the protagonist.
But her beautiful appearance attracts his attention too much...

"I can't concentrate on my study...!"

Despite the fact that he will take entrance examinations in the coming year,
his sex drive bar increases instead of his study bar.
He must manage both his sexual desire and study!

---